Upperclass Students Only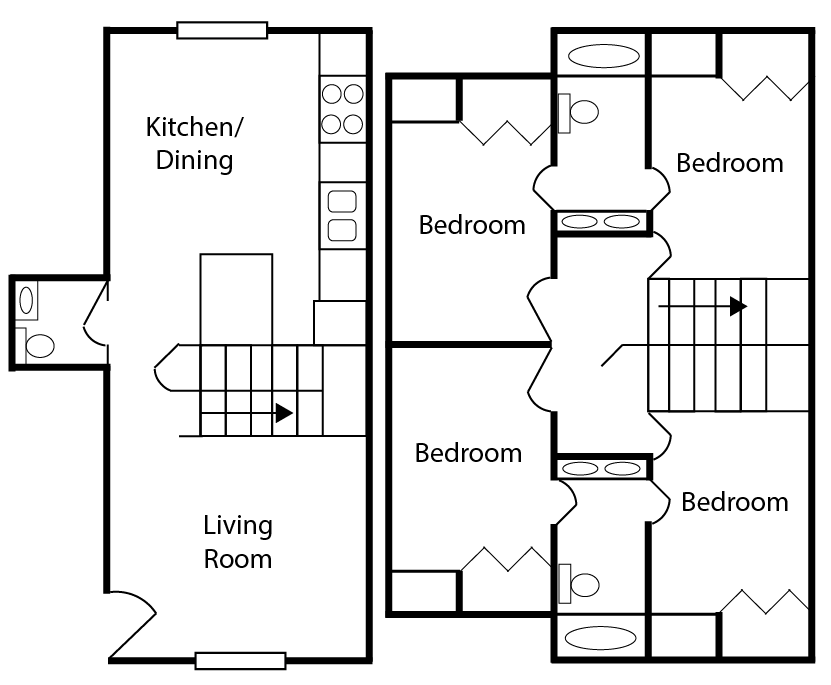 Overview
Belmont Commons is a townhouse complex with 30 4-bedroom, 2 1/2 bath units. Any student with 30 credit hours or two completed semesters of college is eligible to live in the Commons. It has a unique feel because of its location three blocks off the main campus on Belmont Blvd. It is also a gated community with access through driving and pedestrian gates. There are two designs for the apartments. One design has two bedrooms downstairs joined by a bathroom and two bedrooms upstairs also joined by a bathroom. The second design has all four bedrooms upstairs joined together by two shared bathrooms.
The Commons Clubhouse houses six washers and six dryers for convenient laundry access. All utilities, cable service and internet service are included in the cost for Belmont Commons.
Staff
Belmont Commons residents are supported by five Residents Assistants (RAs) who live in apartments throughout the complex. Each RA has gone through extensive training in order to be a resource to our residents. RAs create social and educational opportunities in the complex through programming and community-building efforts. The RAs are supervised by a full-time, live-in professional staff member, known as the Residence Director (RD). The RD is trained in crisis management, acts as a resource to the residents of the complex and oversees the administrative aspects of the complex such as maintenance and discipline. The RD maintains regular hours in the office located in the Clubhouse and lives within the complex. The front desk in the Clubhouse is open from 10 a.m.–10 p.m. each day to assist with any resident needs. The Clubhouse is also available for band rehearsals or other functions at the discretion of the RD.
Facilities
Layout
Kitchen/Dining Room
Bedroom
Living Room
Mail