MLK Joint Day of Service
Tennessee State University
with projects dealing with Food Security, Community Beautification and Other Community needs
SATURDAY, January 18, 2020
Tennessee State University
3500 John A Merritt Blvd, Nashville, TN 37209
10:00 A.M. - 4:30 P.M.
"Everybody can be great, because everybody can serve."
Dr. Martin Luther King, Jr.
All College Student Volunteers (must be 18+) please sign up at vanderbi.lt/serviceday2020
Belmont University students should also sign-up through Get Connected
Join 400+ volunteers from Belmont, Fisk, Lipscomb, Meharry, Nashville State, Tennessee State University, Trevecca and Vanderbilt, as well as other area colleges and universities in honoring the life and legacy of Dr. Martin Luther King, Jr. by helping to alleviate hunger in Middle TN, around the nation and throughout the world through projects such as donating and sorting food at Second Harvest Food Bank, Feed the Children and working in urban gardens including the Trevecca Urban Farm and The Nashville Food Project. We'll also be painting and helping to organize in various non-profits adn community centers in the community as well as serving seniors in our community.
We'll gather at Tennessee State University for fellowship, orientation, and a kick-off rally before dividing into groups and going to the service projects.  We'll assemble together again afterwards for a time of reflection and celebration.
Schedule:
10:00 a.m. -11:15 a.m. - Sign-in/ Registration and Lunch (pizza)
11:30 a.m. -12:15 p.m. - Presentation/ Speaker
12:30 p.m. - Depart for Service Sites
1:00 - 3:30 p.m. - Serving at service sites
4:00 p.m. - Reflection + snacks
4:30 p.m. - End
Gold Sponsors: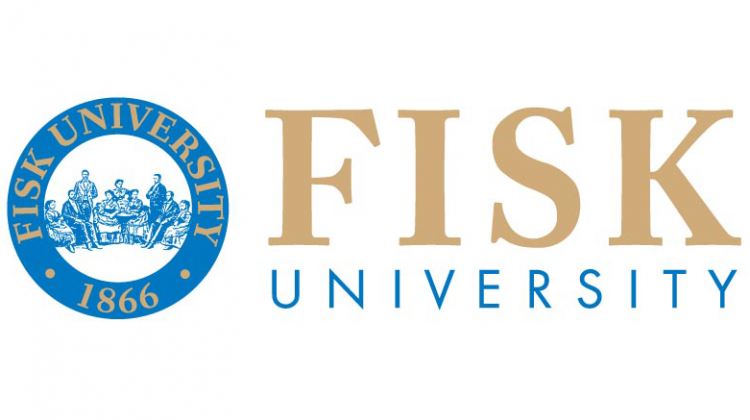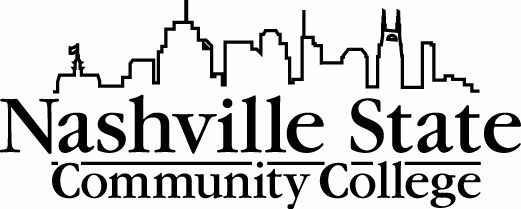 Office of Active Citizenship and Service
Silver Sponsors:
Bronze Sponsor:
This Year's Service Sites (tentatively):
Voluteers will assist staff and residents at Abe's Garden.
Volunteers will assist with facilitating science demostrations throughout the Center.
Alex Green Elementary School
Volunteers will help faculty and staff clean up the inside of the school. This includes, but is not limited to, cleaning out faculty lounge, organizing clothing closet, decorating boards, organizing classrooms and etc...
Volunteers will help organize storage unit materials, school supplies, backpacks, etc. and will help the Migrant Education Program team take inventory. The storage unit is outside, so warm clothing, tennis shoes, and the ability to lift up to 20 pounds is recommended.
Voluteers will pack boxes of food and essentials for shipment to communities in need locally and around the world.
Volunteers will be asked to assist Center staff with a "deep clean" of the Center including the kitchen, bathroom and office spaces of the Bordeaux Center.
Hadley Park Community Center
Volunteers will help with fitness center sanitation, organizing the pool pump room, organizing and cleaning the gym and kitchen closets and sanitizing the facility.
Volunteers will create a Freedom Riders Collage
Knowles Home Assisted Living
Volunteers will engage in activities with seniors.
Volunteers will weigh and sort donated produce, wash and chop vegetables, assemble healthy snacks, slice bread or bake off desserts all while helping create the over 5,500 meals shared weekly from our kitchens in partnership with other non-profits!
Volunteers will plant trees at Stratford STEM Magnet School and East End Prep Middle School
Volunteers will be cleaning, organizing, and doing maintenance projects to prepare for the spring semester
Volunteers will sort, look up, code, and organize books for libraries at summer camp sites. This will encourage reading growth in children!
Volunteers will perform various tasks that could include painting fences, repairing fences, landscaping task, and barn clean up tasks.
Volunteers will work on cleaning and organizing spaces that are used for their after school program.
Schrader Lane Childcare Center at Vine Hill
Volunteers will help with cleaning, organizing and painting.
 Founded in 1978, Second Harvest Food Bank of Middle Tennessee works to feed hungry people and solve hunger issues in Middle and West Tennessee. Volunteers will sort and pack food donations.
 Volunteers will assemble packets of resources and information to give to victim/survivors of sexual violence when they present for a forensic exam. These packets are used as part of our Medical Accompaniment Program for folks who seek medical treatment and/or evidence collection after an assault.
Spruce Street Golden Manor Senior Apartments
Volunteers will be helping seniors and persons with disabilities with light housekeeping, organization and companionship.
Volunteers will complete three different tasks. We will take time and hand write some cards to men who are incarcerated, encouraging them and giving them some mail. Another project we have to be completed is for volunteers to help put hygiene bags together for us to give out at a later date. Inside the bags are basics like toothbrush, toothpaste, deodorant, etc.. We also need some help with taking care of some building maintenance and need volunteers assistance doing that. This is a great way for people to learn more about what we do, prison ministries, and how to be involved even more.

ThriftSmart exists to provide value to customers, opporutnity for employees, and benefit to charities by operating the best thrift stores in the world and promoting thrifty living. Volunteers will sort donations and help with merchandising.
Trevecca Towers Retirement Community exists to serve seniors and persons with disabilities by providing a caring living environment, grounded in Christian values, that inspires the human spirit and promotes dignity and relevance. Volunteers will help with doing some cleaning and also playing games and socializing with residents.
The Trevecca Urban Farm was inspired as a teaching tool to equip students to help food-insecure neighborhoods around the world. Volunteers will be working in green houses and/or planting trees along Browns Creek in conjunction with youth from the South Nashville neighborhood that surrounds Trevecca.
Volunteers will write notes of encouragement to children who will be read to by Book'em volunteers
 Volunteers will write notes of encouragement to active military troops stationed around the world
For more information, contact Tim Stewart, tim.stewart@belmont.edu, 615-460-5431.