Freshmen
Career Planning - Freshmen
Learn what's out there and get involved!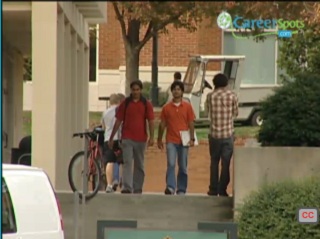 Who Am I
CareerSpots.com ©
Explore your academic interests by enrolling in a variety of courses.
Join student organizations and attend on-campus activities.
Volunteer your time with community organizations.
Familiarize yourself with the Office of Career Services by learning about the services available to you as a student at Belmont.
Explore our Online Career Resources.
Assess your work related values, interests, and skills by taking Focus.
Find out your personality type and learn about careers that might be a good fit for you by taking the Myers-Briggs Type Indicator.
Explore occupations that might be a good fit for you by taking the Strong Interest Inventory.
Begin developing a resume and have your resume reviewed by a staff member in Career Services. Sample resumes are available on CareerConnector.
Follow the Office of Career Services on Facebook, Twitter, and Pinterest for career related articles and resources, job and internship announcements, and event information.
Attend Career Day to learn about employers in your field of interest.
Seek summer jobs related to your major and career field of interest. View and apply for positions using CareerConnector.